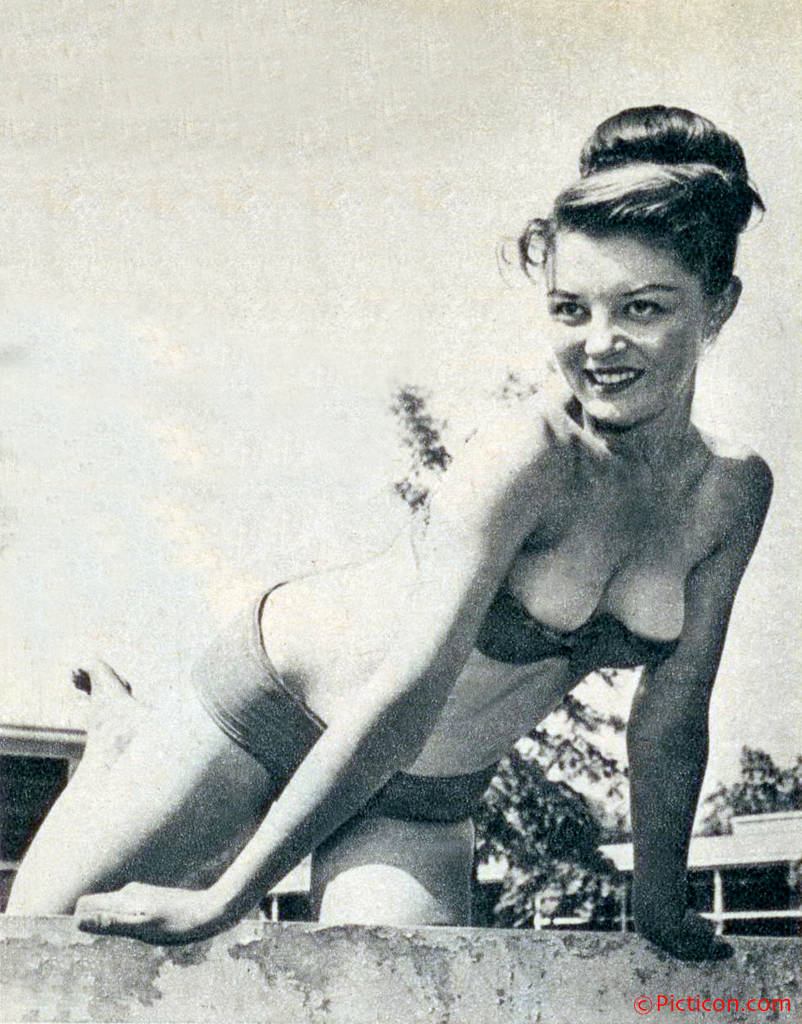 This bikini picture of Sheree Bessire captures her at the beginning of her career, when the 20 year old was still dancing and modeling pinups and nudes. In 1954 Bessire changed her named to Sheree North, signed with 20th Century Fox and made a series of Hollywood pictures. From "Is 'She' a Showgal?," Frolic, April 1952. Visit the Picticon, and see many glamour shoots from every decade.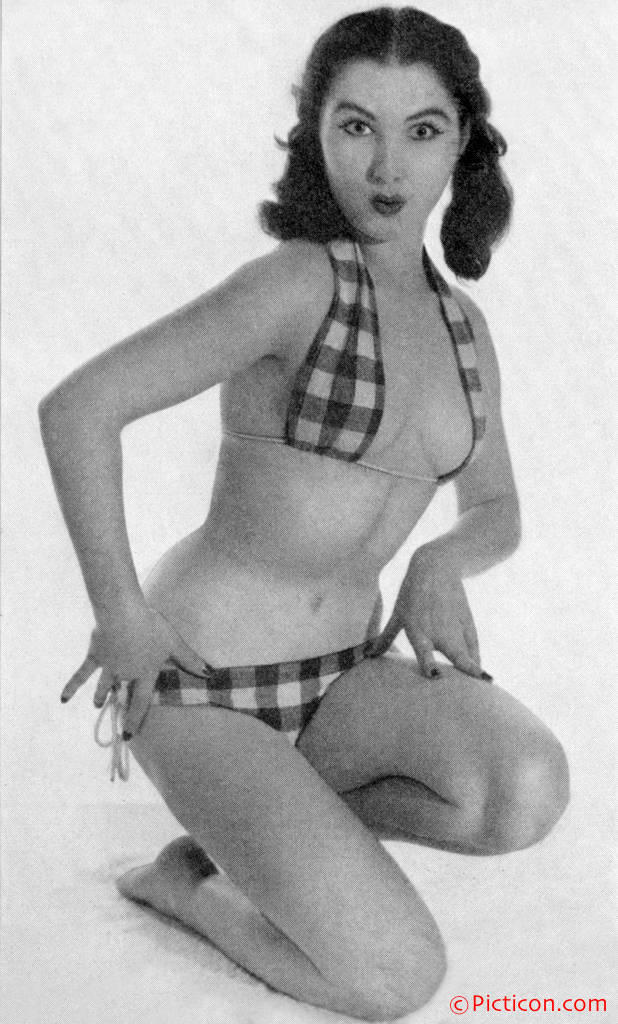 You gotta love the pursed lips of this Harrison Marks bikini pinup gal from 1959. Sandra North's halter has full fabric behind the neck but string around the torso. The bottoms bare the belly button and Ms. North threatens to push them even lower. But that is the direction they are headed anyway, isn't it. This image is but one of many scene from our Vintage 1950s Collections found in the Picticon, ranging from pinups to nudes. This from is harvested from Pinup 10, an English publication, and is one of many images from our Mark Gabor Collection.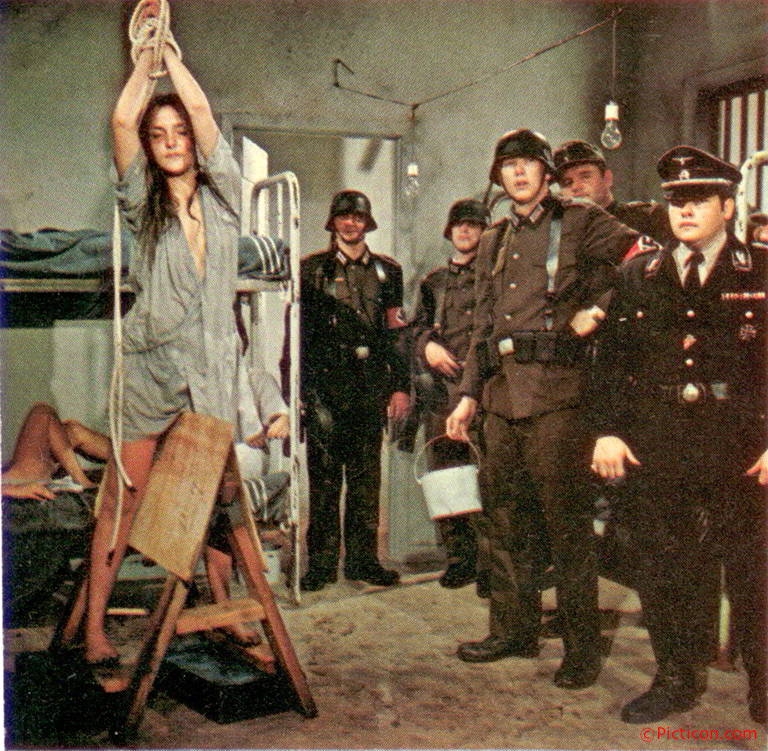 Today the Mad Professor shall offer you a history lesson! Behold, our selection of production stills from Love Camp 7, a darling specimen of the Women in Prison (WiP) genre of lurid sexploitation film--a genre that was the successful in-between for a neurotic cinema that was afraid of asserting its sexuality, and the full-blown BDSM that we know and love today. Love Camp 7 is the titillating tale of a pair of two female British officers on an oh-so-foolhardy mission to infiltrate a Nazi prison camp (as prisoners, no less) in order to obtain some MacGuffin or another. There is, of course, a lot of rape, humiliation, torture, and the like in store for them. This movie was quite advanced for 1969, but then again, 1969 was quite an advanced year.Love Camp 7 has surprisingly good production values, and relatively good torture scenes compared to even the limp-wristed whipping of 1970s and 80s WiP cinema. We at the Picticon are purveyors of fine exploitation films, and vintage erotica in general. We welcome you to take a look at our other selections from the 1960s and 1970s.