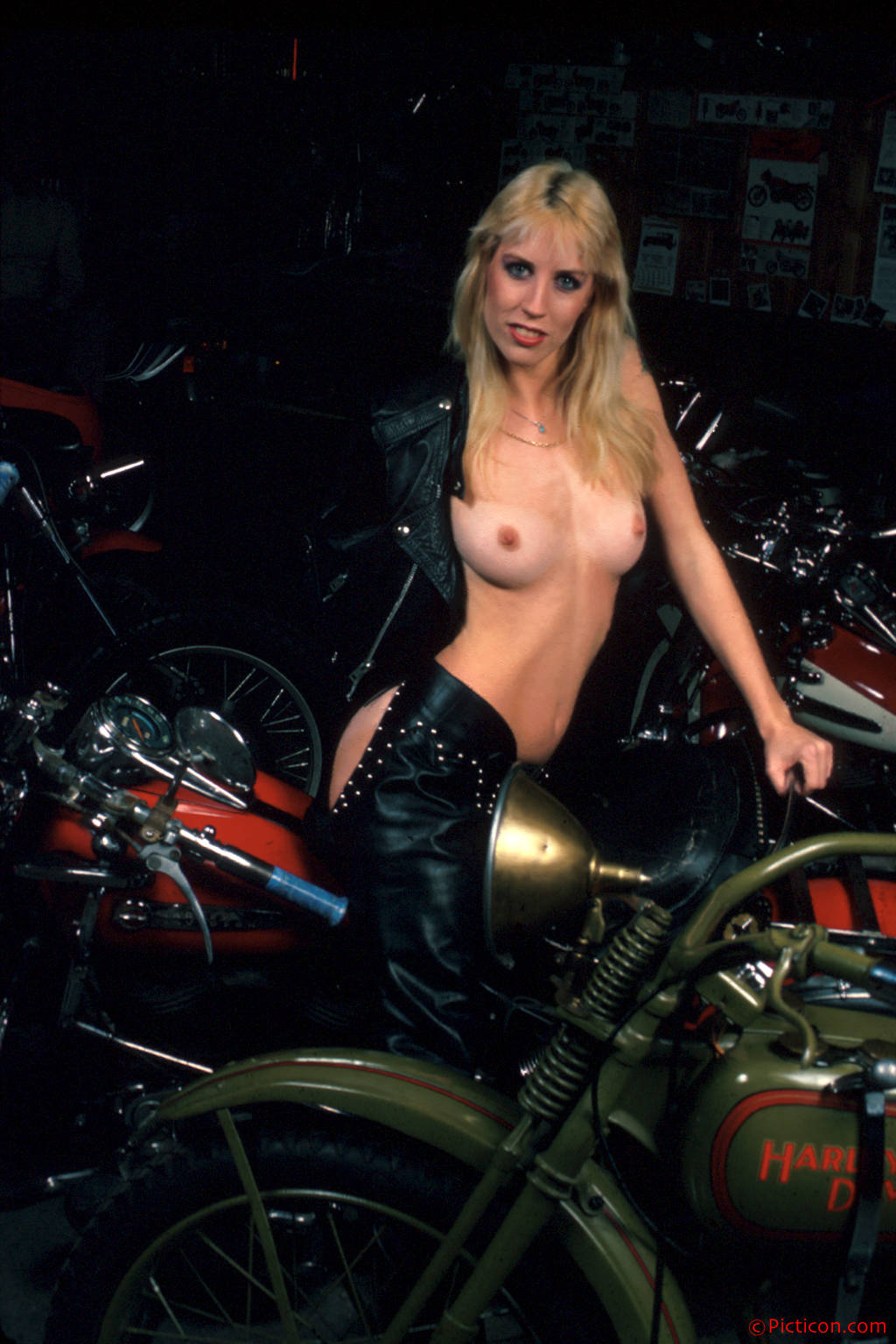 You wouldn't guess it from this particular image unless you recognize her by face: that's "Long" Jeanne Silver, the famous 1970s and 1980s porn actress. Dressed to impress in leather that doesn't cover her assets, she can be seen here enjoying herself on a Harley-Davidson surrounded by One-Percenter bikers in a club. Sal from Ghost Motorcycle is visible near her in another image, also. This photo is a 1980s vintage, showing Jeanne at the heights of her career, a delicious twenty-something. Perhaps 'delicious' isn't the right term: Jeanne is more like a glass of cranberry juice on ice, spiked with a generous dose of vodka. This photo and many more like it were shot by Bobby Hanson, the biker photographer that has been featured by us before. His work resides in our Picticon.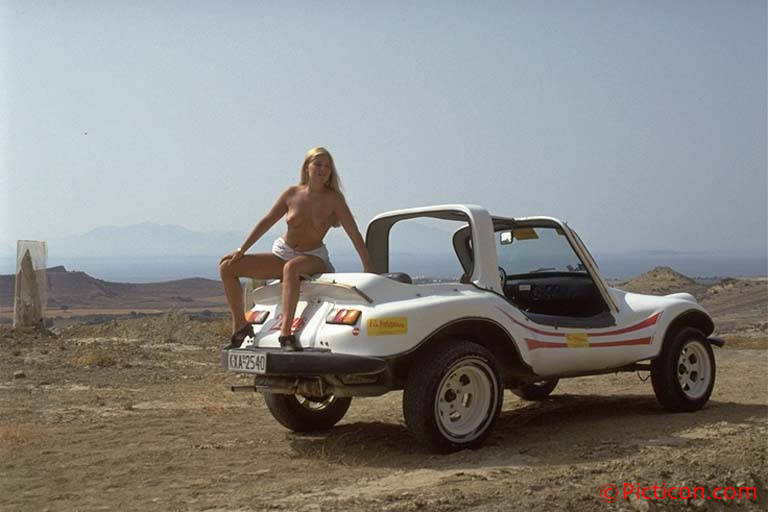 Whisk yourself away to a sun-baked sandy waste on the shimmering Mediterranean coast in the early 90s, and you may just find your dream augmented with a shapely, uninhibited girl named Olga and a deceptively familiar-seeming vehicle. Part of Frank Deeter's Naked in Public collection, which has him traveling all over the world and capturing images of candid and capricious local girls in public. Via the Picticon.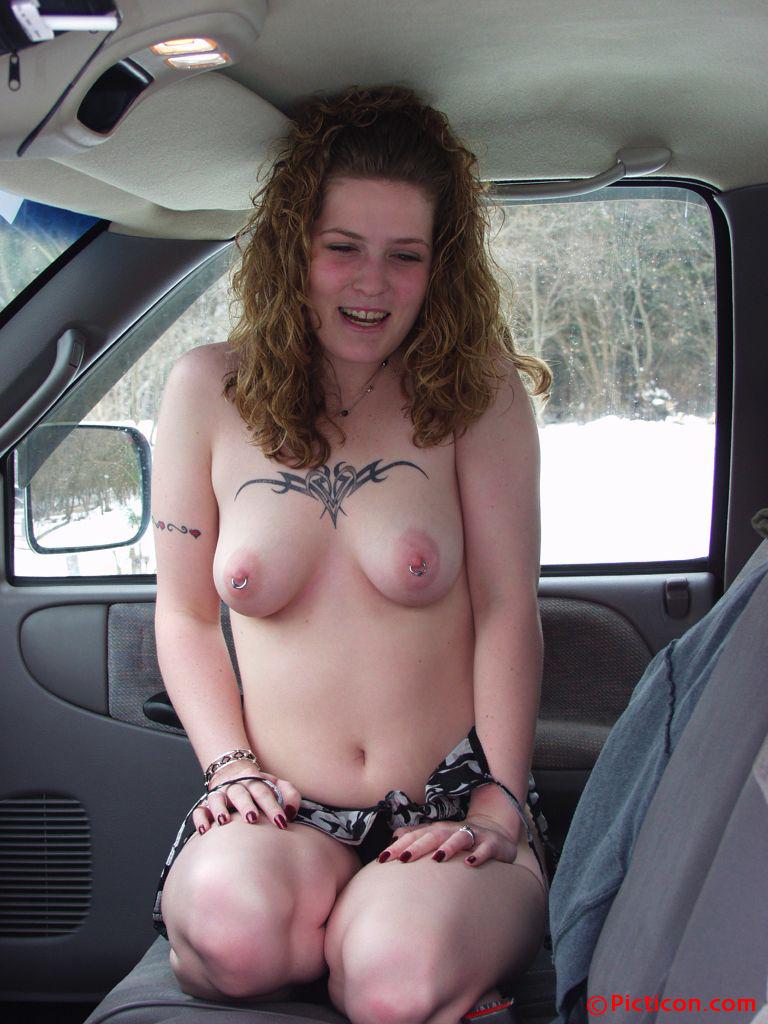 The Mad Professor is a hunter. A curious one. He likes girls that are marked up--be they mark themselves for the significance and ritual of it, or be they marked up by their boyfriends. You met Charlie a couple of weeks ago when we admired her chestpiece tattoo. That time she was posing for a biker layout. Today "Charlie Our SUV Cab Cutie" just wants to get warm. Except the price of hanging around is to strip naked. Charlie's just 18, pure working class, and, unlike most of Mickey's Amateurs, a bit shy about opening her legs too much. But she likes the ink, and well...search her out in the Picticon.