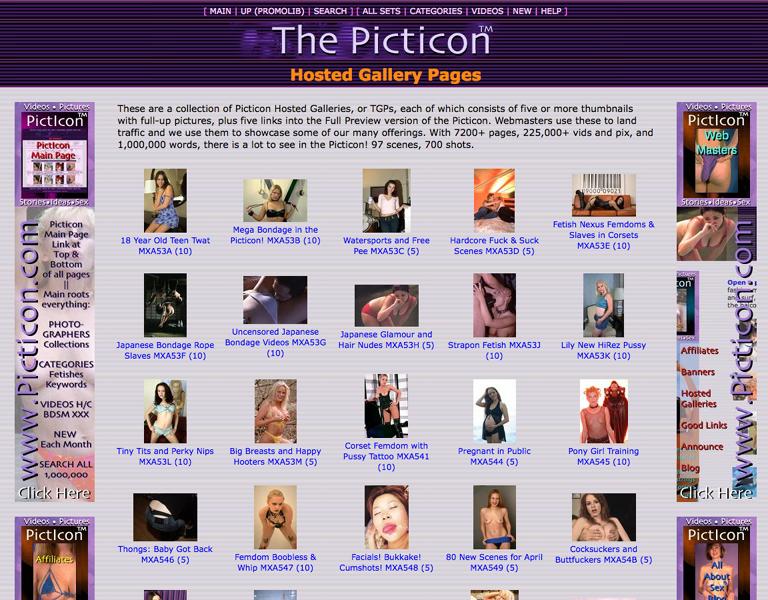 The Mad Professor is playing catchup but if you get tired of the Blog just go to the Picticon. You can find a whole bunch of our Free Hosted Galleries in the Webmasters Resources Section. Each of them will provide a few pictures and links into different parts of the Picticon. Most of these galleries are strategic entry gates. Webmasters you are welcome to use these and to deploy Affiliate Codes onto them; you can sign up on the Webmaster Referral Signup Page. Please note you will be required to embed your code into the redirect (whereas this blog let you just pass it).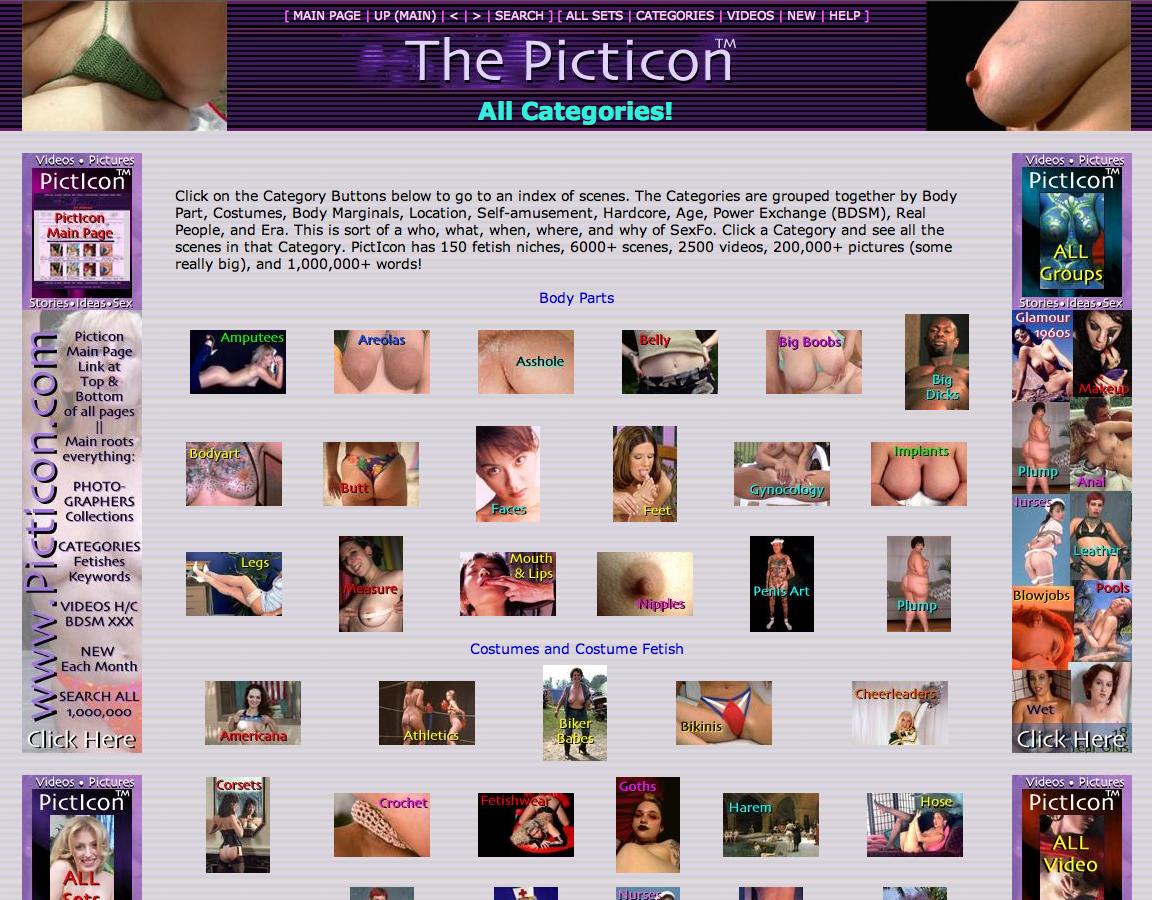 Another important page in the Picticon is the ALL CATEGORIES page; you will also see it in button art as All Groups. The Categories are Groups of each and every:Body Parts. Costumes. Body Marginals (hair, shaving, etc). Locations (public and private). Solo Performances (toys, masturbation). Hardcore XXX sex acts. Bondage and BDSM. Vintage and Era Collections. Models Sorted by Age. Drill down from the Categories (a category level page) to the individual Groups, Fetishes, or Dubyas as well call them in a structural sense. Each dubya (e.g. Big Boobs, Panties, Blowjobs, Female Submissives, Glamour 1920s) presents one or more pages of setS, individual scenes you can explore. There is a lot here. Go for it.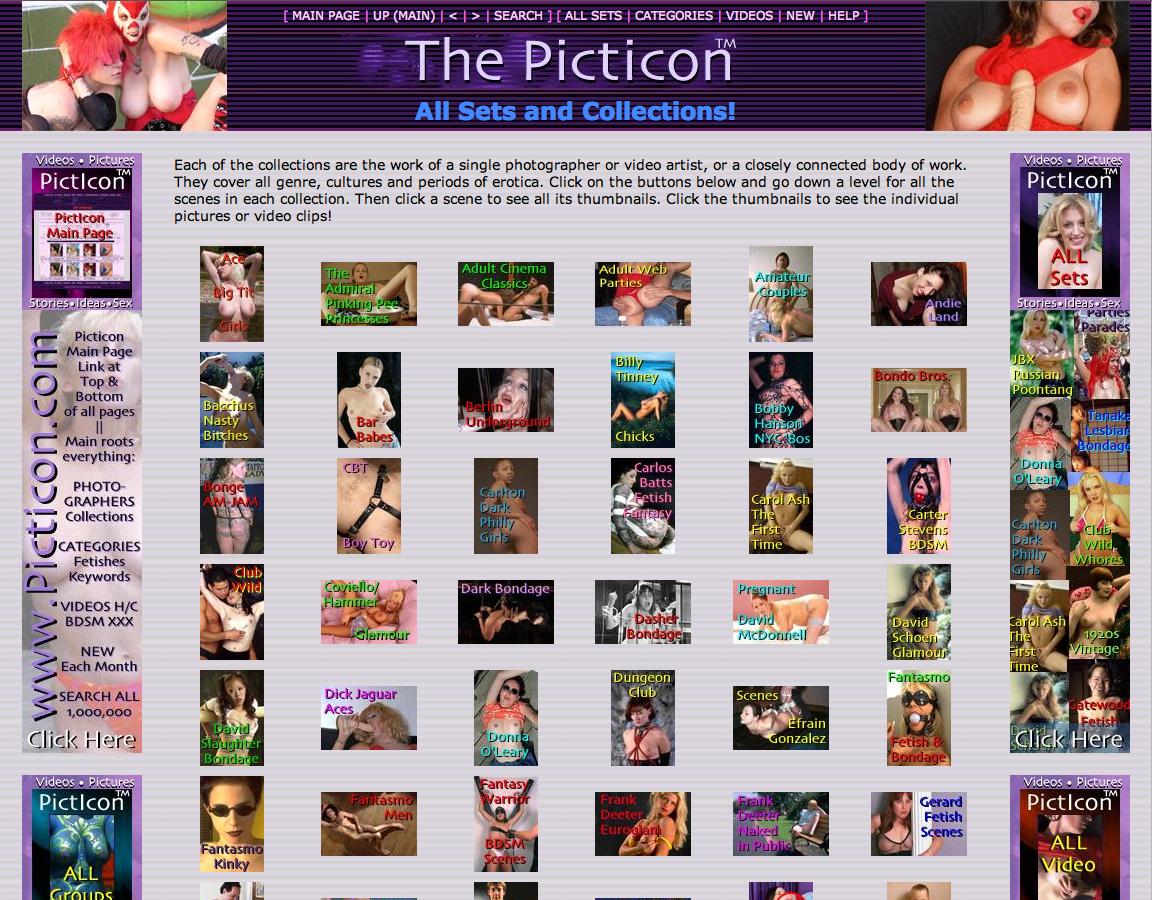 The Mad Professor wants to share with you some of the ideas that make the Picticon beautiful. Let's walk into the web of it. The first region is the ALL SETS, also PHOTOGRAPHERS on the Menubar top and bottom each page, or the All Sets button at the bottom of the MAIN PAGE. This is sometimes also called the All Collections page. The All Collections page houses more than 100 different Collections. This page is called a "category level page" because it drills down from menubar. Each picture in the Picticon is found here only once, in its native collection home. The buttons found here drill down one level more, to what is called "the dubya layer," and beneath these, the scene pages with their pictures, videos and texts are found. More to come.