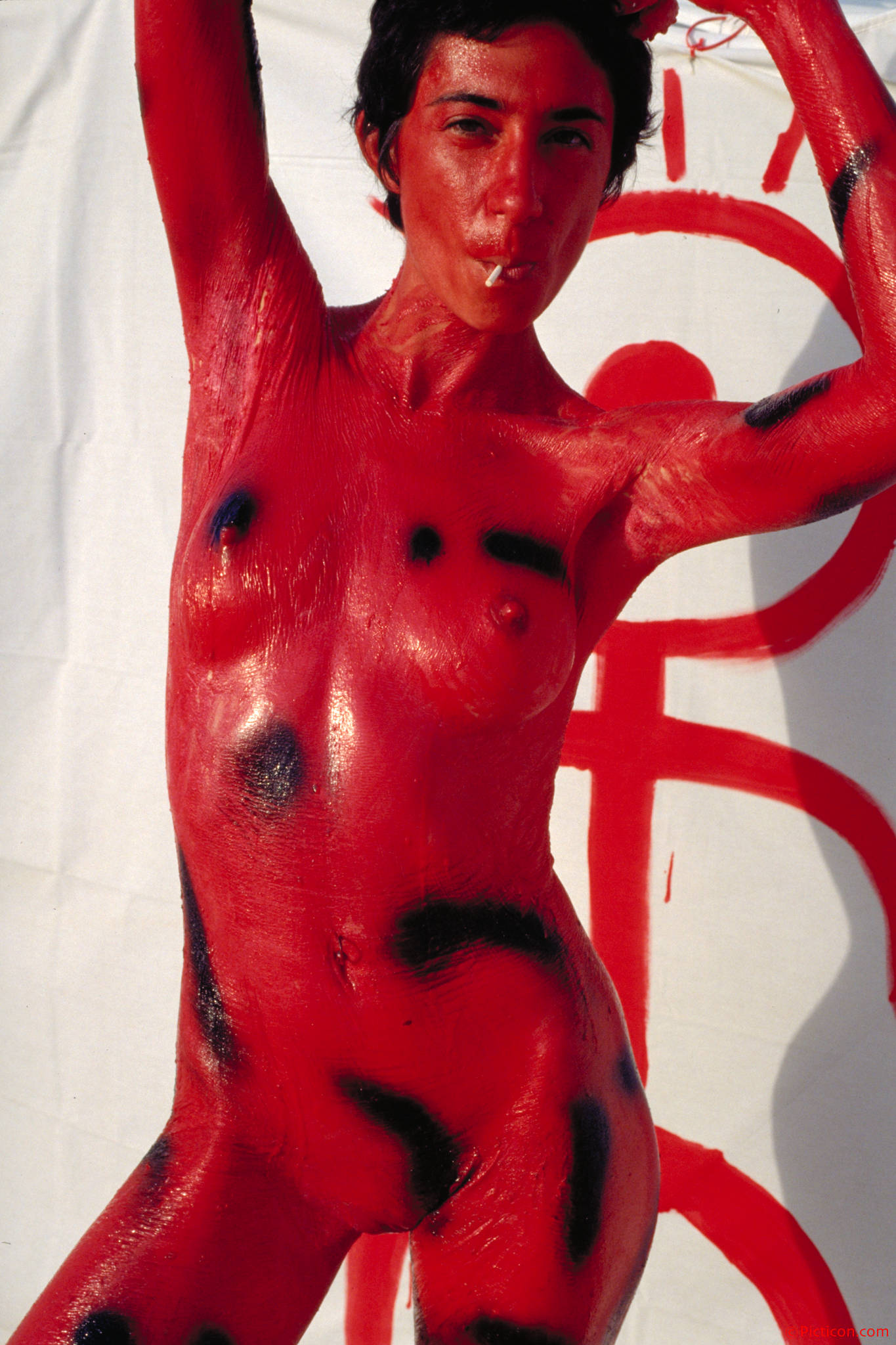 Variety is the spice of life, and this red-and-black she-devil is Bamby (doesn't her body simply remind you of that creature?), shot by famed San Francisco documentarian Charles Gatewood. She may even look like her namesake in that liquid latex, but don't let that fool you: she's a lot more, and so is the remarkable individual who took these pictures. He is Charles Gatewood, and we have much of his work at the Picticon. In this Red Devil photo shoot, Bamby shows us what liquid latex is capable of. Her entire body is covered with the stuff, and it wrinkles over like a second skin, adding to the image of her as a devil.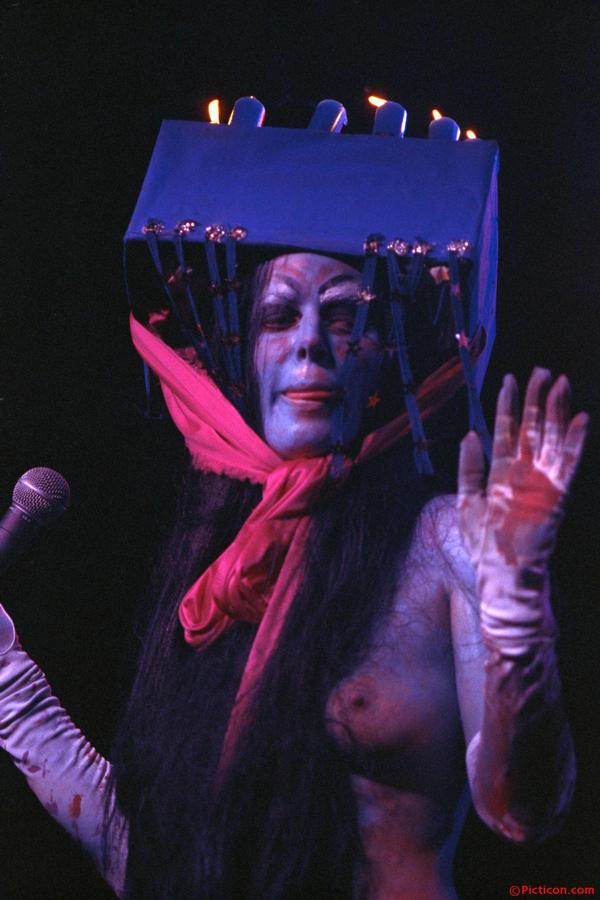 Performance artist and rock musician Kembra Pfahler is one of the glam-cult celebrities featured among Kim Fielding's documentation of New York's Club Scene during the late 1980s and early 1990s. Multiple performances of the Karen Black band and its performers, including Kembra and Samoa, are found linking off this page. The Mad Professor is following the debate about "free." This 1800 resolution picture is free, but what makes the Picticon valuable is not simply its 250,000 images, but the 7500 pages which organize and detail them. Help support the Picticon and make it grow.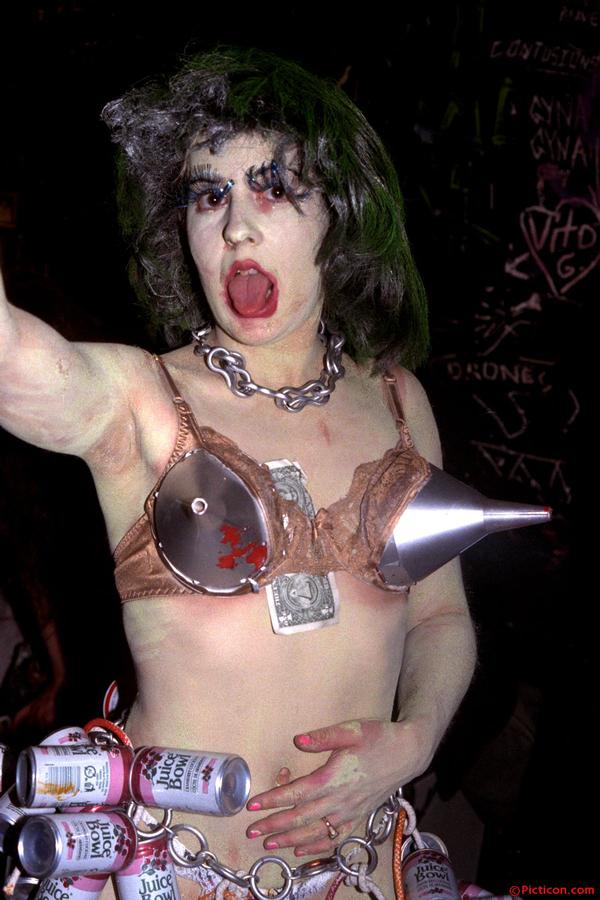 The Kim Fielding pictures include documentation of bands like Thrust (featuring Kelly Webb shown here and others) and candid shots of New York's nightlife during the late 1980s and early 1990s. Visit the Paladium, the Limelight, CBGBs. the Continental, on St.Mark's Place, the Red Zone, Tattoo Love Child, Club X, La Mama, The Kitchen, Cinebar. It's all very sexy. The Mad Professor sometimes wonders why he feels compelled to bring a collection so obviously not hardcore to the surfers of the Picticon. Because it's not all about hardcore, that's why. It's about tease, voyeurism, fashion, performance. The list goes on.